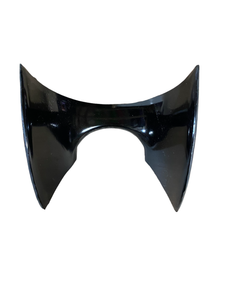 Pro Watercraft Kawasaki Pump Shoe
Kawasaki pump shoe should fit Kawi 650sx, 750, 800, and X2 models with 140mm pump. The opening fits up to 145 mm to fit the stock Kawasaki pump that is similar to the 750/800. The deeper-shoe shape will scoop more water and create an even flow across the impeller. Our product has a hydrophobic surface, which speeds up water, gaining better acceleration and higher top speed.
Some modification to the pump shoe and/or your ski may need to be done for this product to fit properly. Only the pump shoe is included. We offer our tested silicone adhesive which is used on our sponsons and hull parts. This is our recommendation but you can go a permanent installation using panel bond.
special order