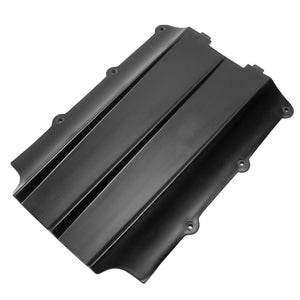 Pro watercraft Ride Plate 650SX
The ProWatercraft Hybrid Flex Composite (HFC) ride plate for the Kawasaki 650sx is designed to flex supporting your riding style. HFC blows all the other rigid plates out of the water with many improved features over the standard rigid plates. This plate not only holds up better than the industry standard aluminum and fiberglass ride plates, but limits bouncing, reduces subbing, even MORE stability, and better grip.
This ride plate for the Kawasaki 650 is designed to greatly improve rider confidence. This will make your ski feel like it's a train on rails. This 650 ride plate offers improved turning grip and better stability in a straight line and when leaning over in a turn. The difference between us and the other options on the market is grip and high speed turning the ski is easier to lean which makes the ride smoother through the complete turn. The HFC ride plate bolts to the underside of the hull using your stock hardware. Race proven, designed by the pros, used by recreational riders and racers around the world!