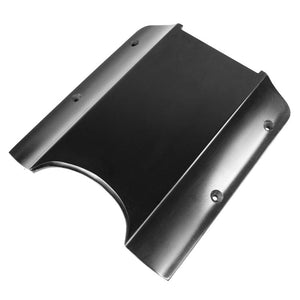 Select Year From Drop Down Menu
Our SuperJet freeride plate is designed for the all-around rider who wants the perfect combo of fun and functionality. Our SuperJet ride plate is designed for maximum rear grip, but we recognize that some people still want the ability to break the ski loose, slide around, and have fun — so we designed this freeride plate.
The flat bottom design makes slides easier, and the D-cut makes for better, bigger air with easier release. The integrated hex-style design reinforces the strength of the plate for better durability in all conditions. The extended length keeps you from having to sacrifice stability like some other free ride plates. Unlike most homemade D-cut plates or others on the market – our plate still has the stability and grip when you want it — while still having the maneuverability you want for fun.