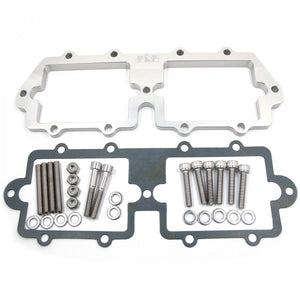 Yamaha 701/760 angled reed spacer kit. This will increase the case volume and direct the intake flow upward towards the transfer ports, resulting in improved power throughout.
Includes billet reed spacer, gasket, and hardware.
This only works on the 62T 701 cases and 760 cases.  It will NOT work on the original downdraft style 61X 701 crankcase.